Watch Latest Episode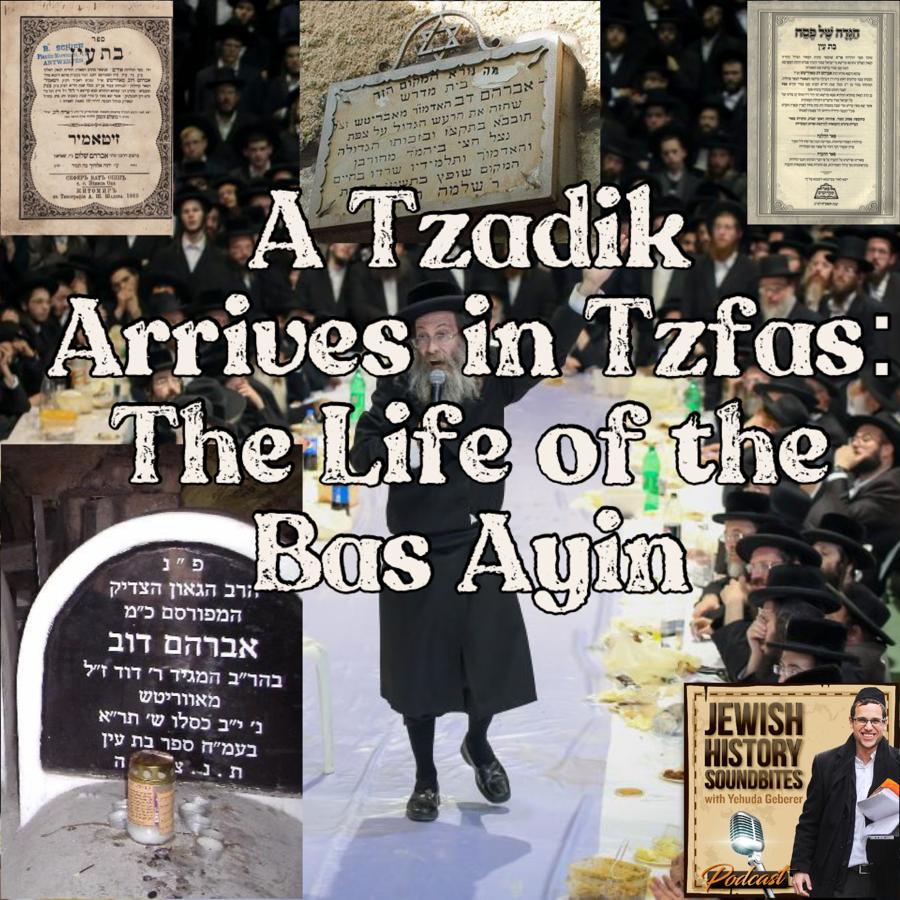 A Tzadik Arrives in Tzfas: The Life of the Bas Ayin
Rav Avraham Dov of Ovruch (yidd. Ovrutsch) (c.1765-1840) is known for his highly acclaimed chassidic work 'Bas Ayin'. As he has become something of a more popular figure in recent years, it's an opportunity to study his life and illustrious career. He was a follower of the Chernobyl chassidic dynasty, and served as a communal rabbi and chassidic leader in Ovruch and Zhitomir, Ukraine.
In his later years, he settled in the Land of Israel, where he became the leader of the chassidic community of Tzfas. During the ensuing decade of the 1830's, the community faced great upheavals with the Syrian Peasant Revolt, the great earthquake of 1837 and the Druze revolt. Through it all, the Bas Ayin was a responsible and charismatic leader, rebuilding the community through times of crisis.
Though he passed away in 1840 during a cholera epidemic, and left no descendents, his legacy lives on through his accomplishments and writings.
Subscribe To Our Podcast on:
PodBean: https://jsoundbites.podbean.com/
Follow us on Twitter or Instagram at @Jsoundbites
You can email Yehuda at yehuda@yehudageberer.com