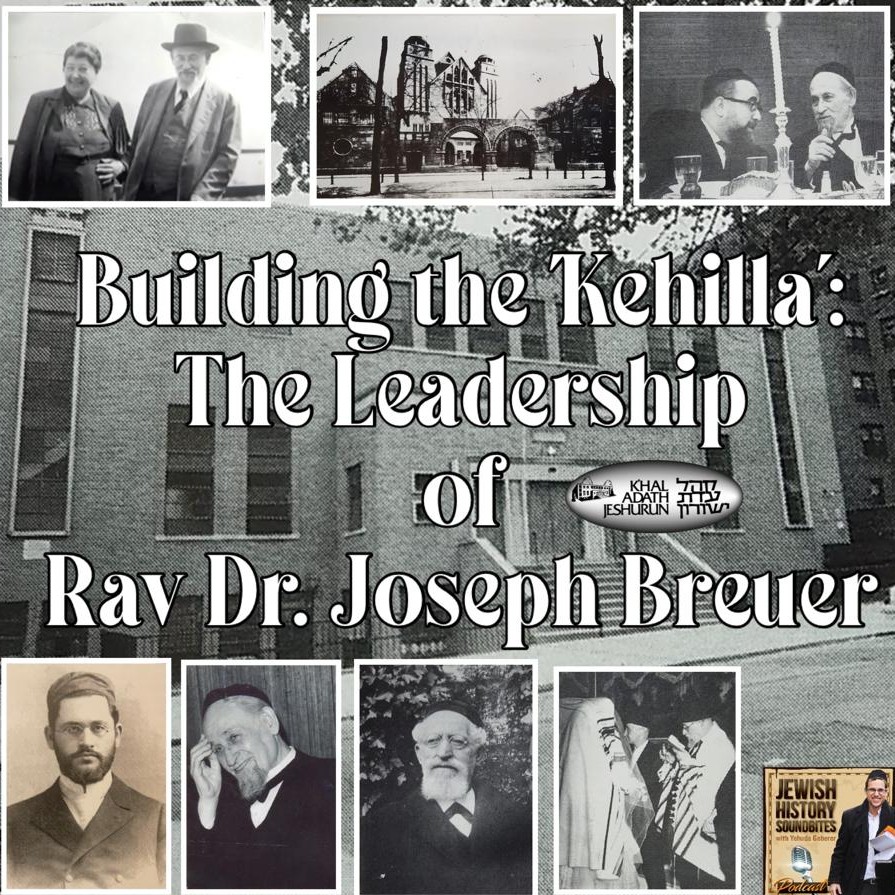 Rav Dr. Joseph Breuer (1882-1980) was a visionary leader who successfully rebuilt the Kheilla of Frankfurt of Kahal Adas Jeshurun on American shores. Born to his parents Rav Dr. Solomon Breuer and Sophie Hirsch, daughter of Rav Samson Raphael Hirsch, he moved from Hungary to Frankfurt as a child. He later became the Rosh Yeshiva of the Frankfurt Yeshiva. Following Kristallnacht in November 1938, he managed to escape with his family, arriving in the United States in February 1939. 
He immediately set out to establish a fully structured kehilla, not limiting his position to congregational rabbi. With a goal of establishing institutional completeness, offering the full gamut of religious, educational and social services within the kehilla infrastructure, while maintaining its total independence. The twin goals of Austritt (separation from communities who didn't share Torah values), along with Torah Im Derech Eretz (integration into surrounding society without compromising on Torah values) were to be the guiding lights of the kehilla, and would permeate its myriad of institutions.
Incredibly, with the assistance of a dedicated cadre of members of the community, within a few years he built a mikva, schools, shul, kashrus supervision, Bais Din, secondary schools, a publication society and much more, while the membership grew to over 800 families. He passed away at the ripe old age of 98.
Subscribe To Our Podcast on: