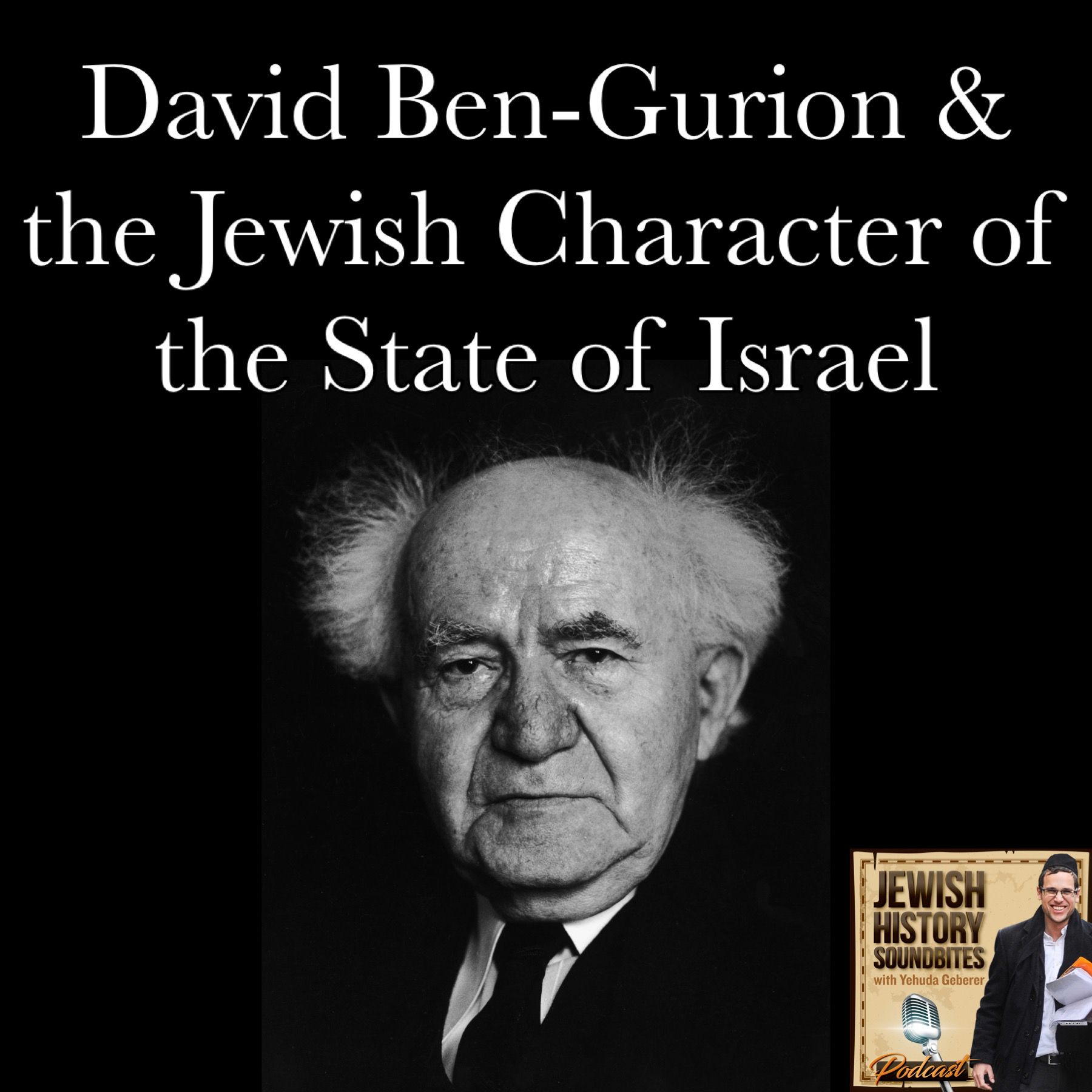 Considered by many as the founding father of the State of Israel, David Ben-Gurion (1886-1973) had a unique vision of the Jewish character of the Jewish state. With an antagonism towards religious practice and his negative view of the 'diaspora Jew', he also had a sense of realpolitik and understood the practical gains of reaching a status quo agreement. On October 20, 1952 he paid a visit to Israel's most venerable sage, Rav Avraham Yeshaya Karelitz, the Chazon Ish.
Though thoroughly secular himself, he had a strong love for Tanach. And though he wouldn't set foot into a synagogue in Israel, in the Diaspora he viewed it as a place where Jews got together and expressed their common identity and community. Zionism in his view had achieved the twin goals of creating a Jewish state in the historic Land of Israel and - for those residing there - the ingathering of exiles. It had thus served its purpose, and he declared that, 'I'm an Israeli, not a Zionist'.
With a myriad of accomplishments and a controversial legacy, the story of Ben Gurion and the Jewish character of the state he had done so much to found, is a chapter of Jewish history with reverberations down to this very day.
Sponsored by:
With the New York City election day around the corner, it's time to drop the excuses and VOTE.  When it comes to funding for our schools and communities, elected officials pay attention to the people who vote.  It's simple: If you're not voting, you don't have a voice.
Make sure you vote early, by mail, or on June 22!  Have questions or need help with your voter plan? Call or email the Orthodox Union's Teach NYS at (646) 459-5162 or email 
frandm@teachcoalition.org
. When you vote, elected officials take note.
Subscribe To Our Podcast on: