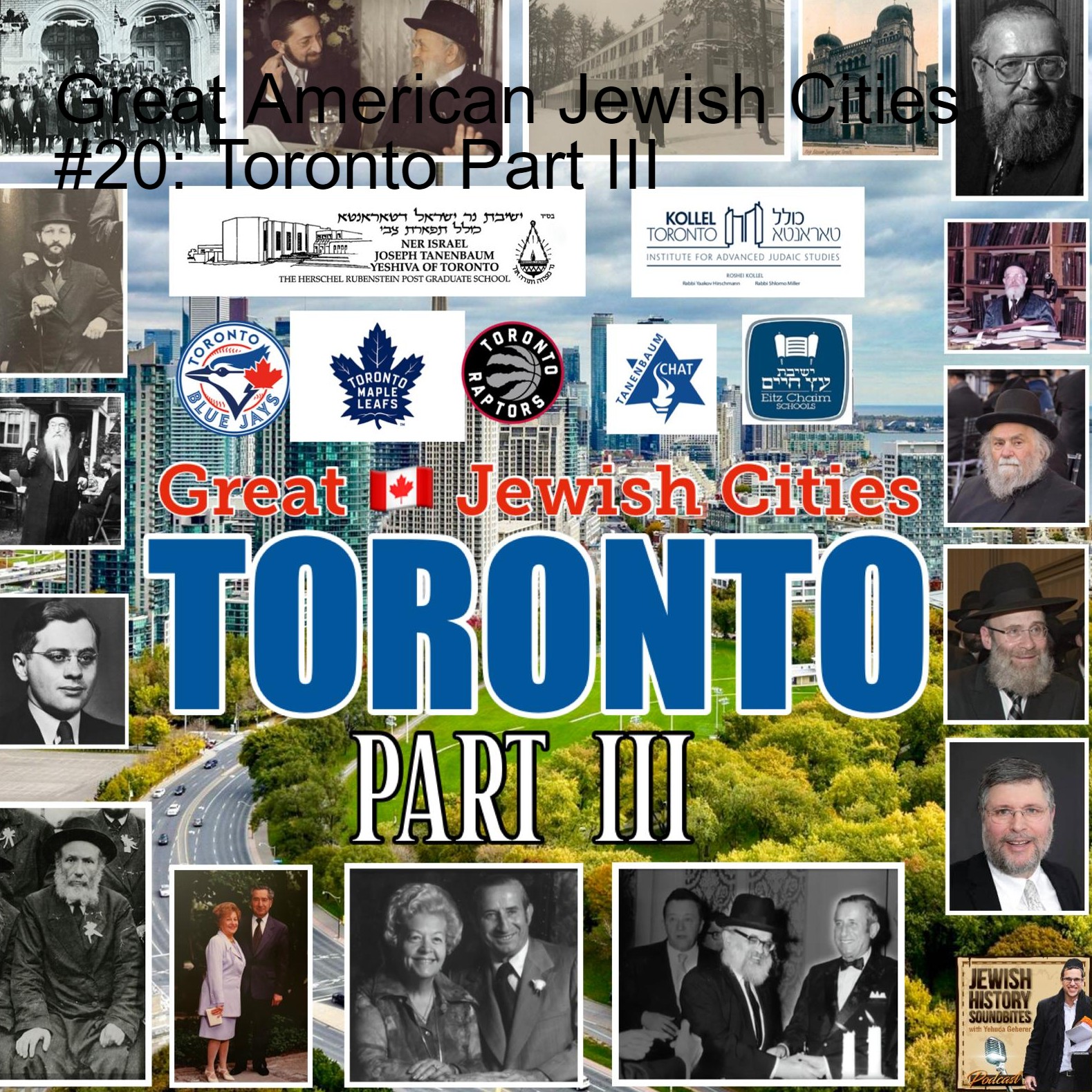 The founding of the Toronto Kollel in 1970 was a turning point in the development of the Toronto Jewish community, and was just one of the many institutions built and supported by the Reichmann family. A Bais Yaakov for girls opened as well, which was headed by Rabbi Akiva Stefansky.
Postwar Toronto contained a large contingent of Holocaust survivors, and one of the close knit communities was the Clanton Park community, headed by Rabbi Nachum Rabinovitch and later Rabbi Yitzchak Kerzner.
Going back to prewar Jewish culture, Yiddish culture and education flourished, and Jewish politics covered the full gamut from socialists to Zionists. On August 16, 1933, the Toronto Jewish community experienced the infamous Christie Pits riot, bringing the issue of anti-Semitism to the forefront.
Postwar immigration brought a large influx of Sephardic Jews from Spanish Morocco, which has become a burgeoning community as well.
Subscribe To Our Podcast on: