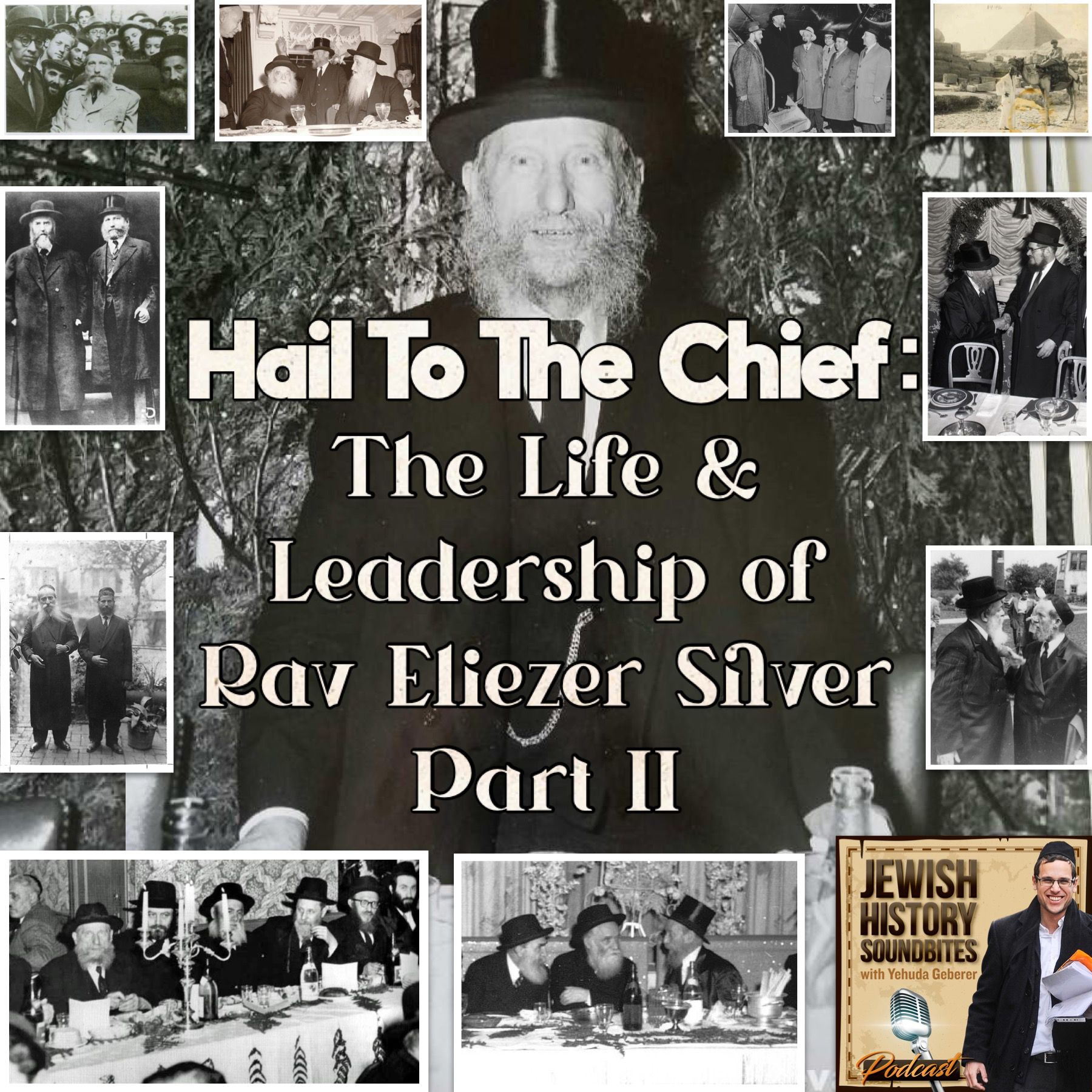 In this second installment on the incredible life and accomplishments of Rav Eliezer Silver (1886-1968), his rise in the rabbinic leadership in the United States is traced from his meeting with President Taft to his being in stranded in Europe during World War One, which led to the founding of Ezras Torah.
One of the most active chapters of his activism was his founding of the Vaad Hatzalah and his myriad rescue efforts during the years of World War Two and the Holocaust. Rav Leizer Silver founded this rescue organization in November 1939 as a means of supporting refugee students in independent Lithuania. 
With the Soviet takeover of the Baltic States in the summer of 1940, he assisted the rabbis and yeshiva students in their attempts to obtain visas to escape from the hostile environment of the communist Soviet Union. Later the Vaad Hatzalah would support these students in exile in Siberia and Shanghai.
With the Final Solution becoming clear to American Jewry in 1943, the Vaad Hatzalah expanded its efforts to become an all encompassing rescue organization. It was in the capacity of post war rehabilitation efforts that Rav Silver made his three month grueling visit to assist the survivors in the summer of 1946.
This episode has been sponsored by Teach Coalition. To continue to be part of this movement - encouraging the community to vote or meeting with your elected officials visit 
teachcoalition.org
 today and join the movement.
Subscribe To Our Podcast on: